Running with Rollie is a reality-based children's book that begs the question, "who rescued who?" It features a young soldier returning from Operation Iraqi Freedom to an empty house. Sad and alone, the soldier adopts a golden retriever, Rollie, from the animal shelter. As they log miles together, they heal and strengthen.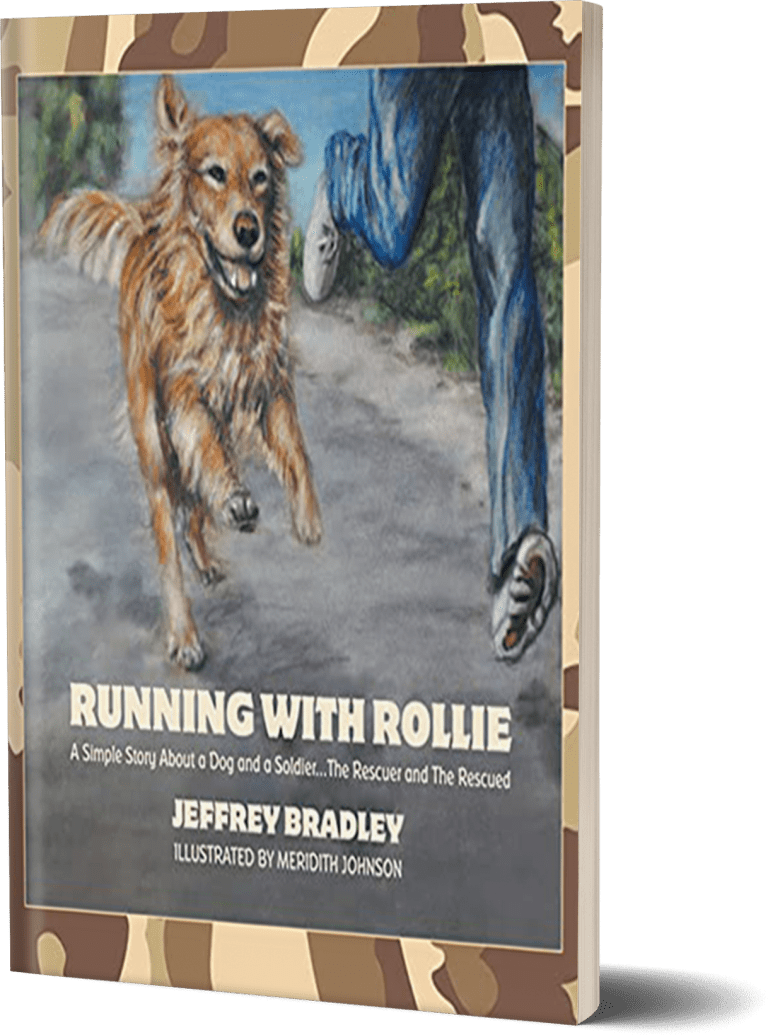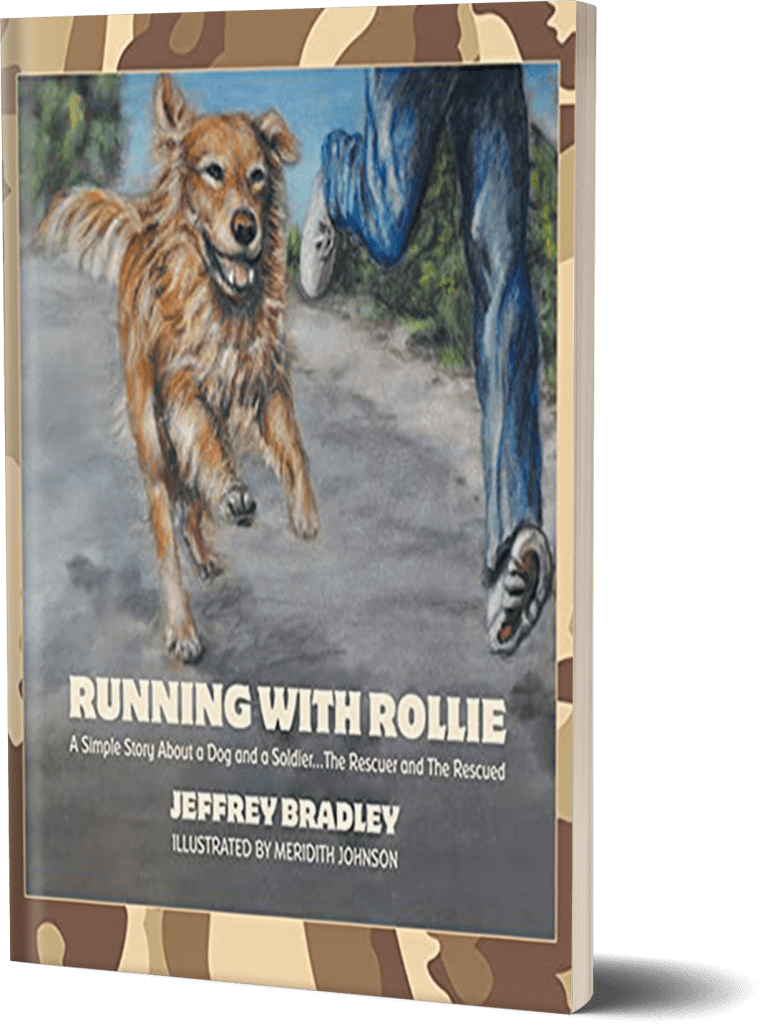 Running with Rollie - Military Books
A true story about a soldier and a golden retriever who build a life-long bond on their daily, stateside runs. When Jeff deploys, Rollie dutifully waits for his return, running through storms, heat, and ice. A tale of brotherhood, bonding, and the healing power of togetherness.
illustrated by Meridith Johnson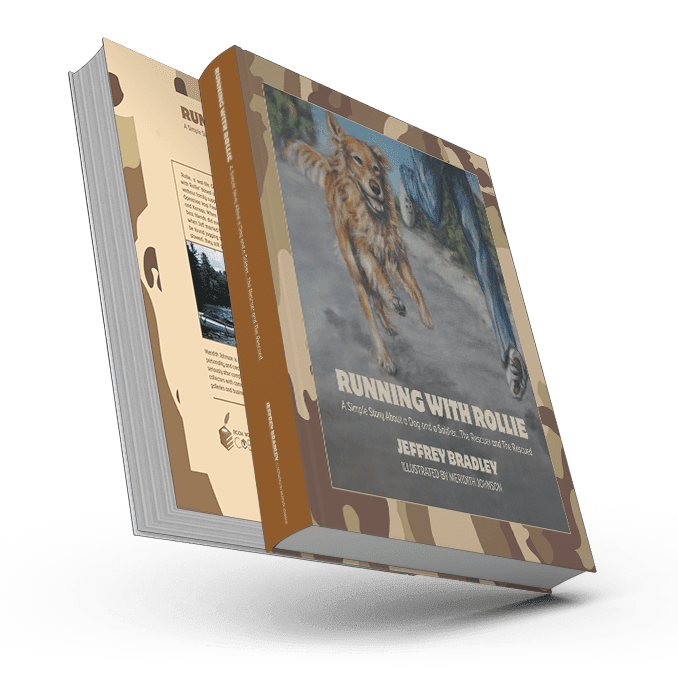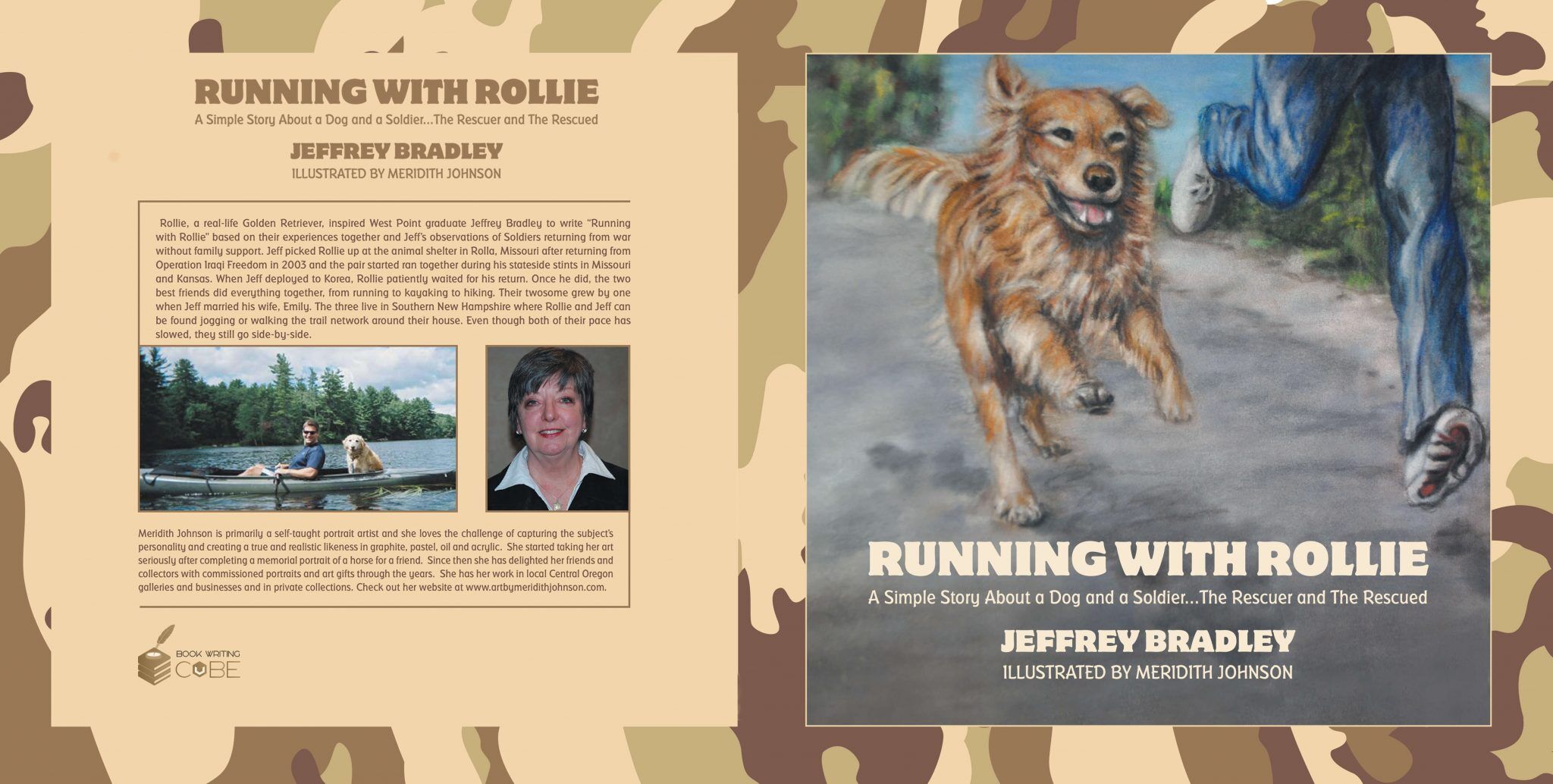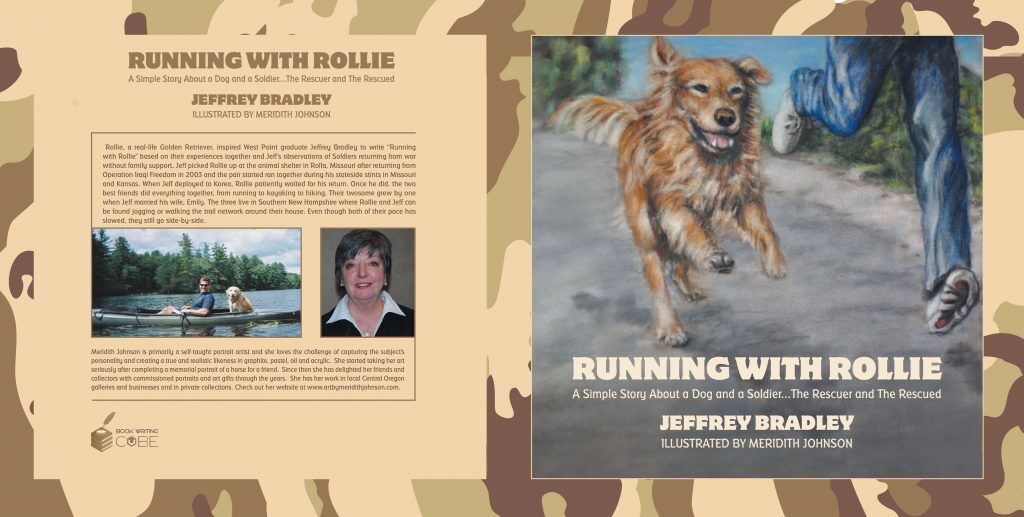 Running with Rollie (Paper Back)
$15.99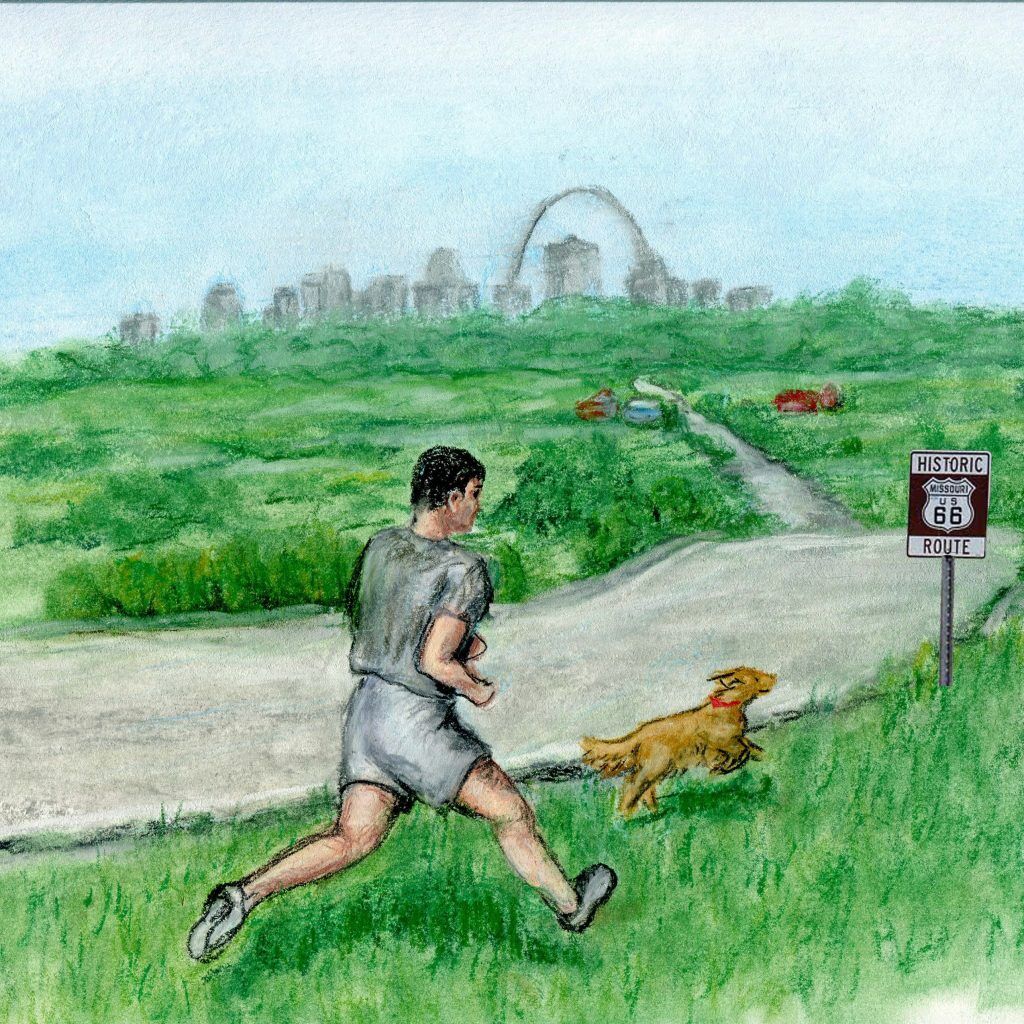 running with rollie (E-Book)
$9.99
Snapshots of Real Life Jeffrey and Rollie On Tour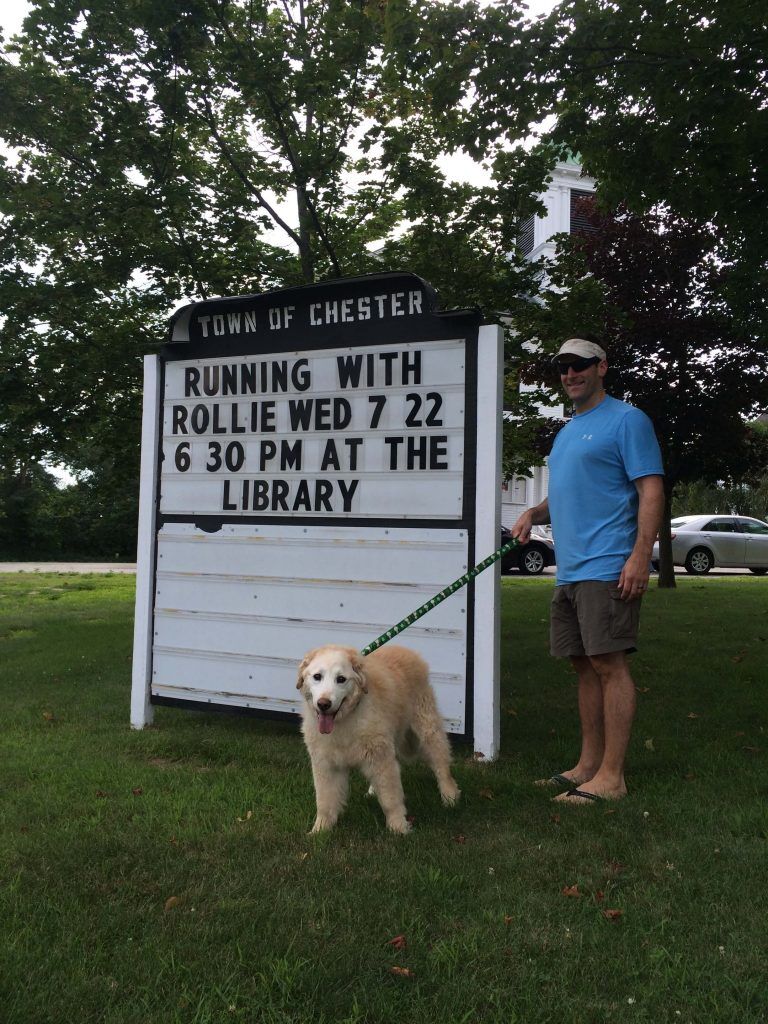 A worldwide launch and book release.
Grab your copy and benefit from exclusive features
Worried about availability?

The book is divided into three time-frames: the soldier's return and Rollie's adoption, deployment, and a happy reunion. It teaches readers the value of a dedicated bond, perseverance during times of separation, and the power of unconditional love.
Running With Rollie – One of the Best Military Books to Read
"The Best of Military Books Worth Reading"
Most Inspiring Military Book of All Time
The military has a long and rich history, one that's been chronicled in many military books. Some of these military books are fictionalized accounts of battles or the life of a soldier, while others recount true stories from military members who fought in wars or those written by those who were there to witness it.
Whatever type you're looking for, there's something here for you. As far as military books go, "Running with Rollie" is an account about the bond between a K9 and its owner. This particular military book, however, focuses on the loyalty and faithfulness that a dog has with its owner who is.
Military Tale that teaches us a lot about Loyalty and Faithfulness
The military is one of the most interesting professions, with many military books and tales to offer. Some military books to read are about military history, and some are written by military personnel. There are military biographies that tell stories of great heroes who fought for our country or memoirs that provide a personal perspective on specific conflicts.
This particular tale gives us an account of how a lonely soldier found a partner in his Golden Retriever. The bond became so strong that once he was re-deployed, the dog tried its best to reach the soldier and afterward waited for him to return.
One Of The Most Inspiring Military Books of All Time
Running with Rollie inspires us by becoming a source of inspiration for military books. The military is seen as an honorable profession that upholds values like teamwork, sacrifice, and courage. The loyalty and faithfulness of the dog also show us that not only do soldiers have to sacrifice, but their K9 buddies also experience this feeling.
The Military Books We Recommend
Mostly military books are often overlooked but can be very insightful and inspiring. Running with Rollie covers the bonding and loyalty that a dog develops with its owner and is among the best military books worth reading for every person.
Order your copy now, and let us deliver you one of the most inspiring military tales ever.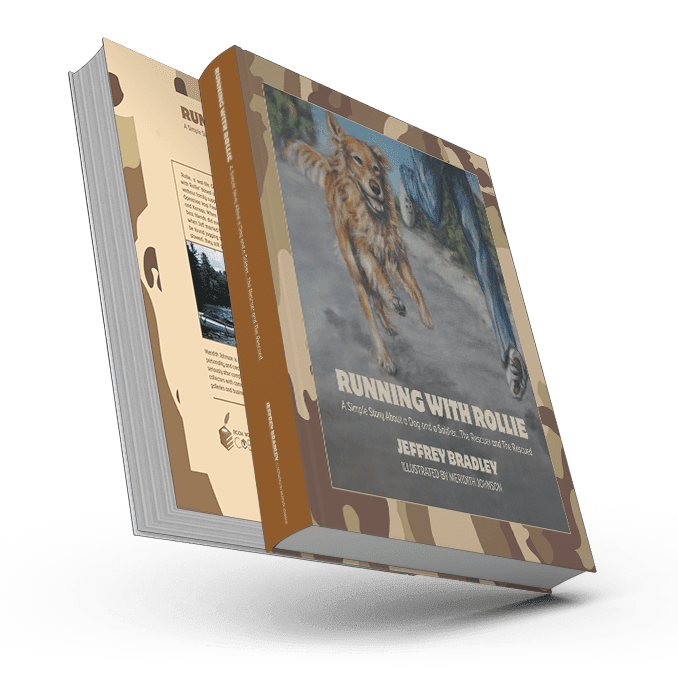 Proceeds go to support Doug's Camp Fund to assist children to attend the camp of their choice in the white mountains of NH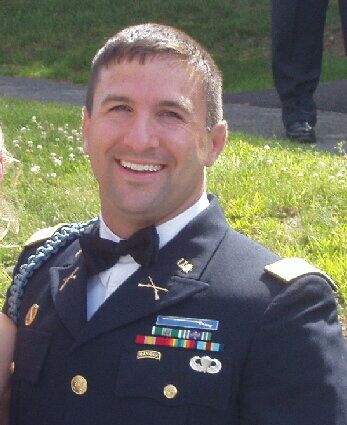 A sneak-peek into the book
A Powerful explantion of design
Don't miss out on any updates and news
Subscribe to our newsletter and stay updated
with everything up and coming. Join our email list!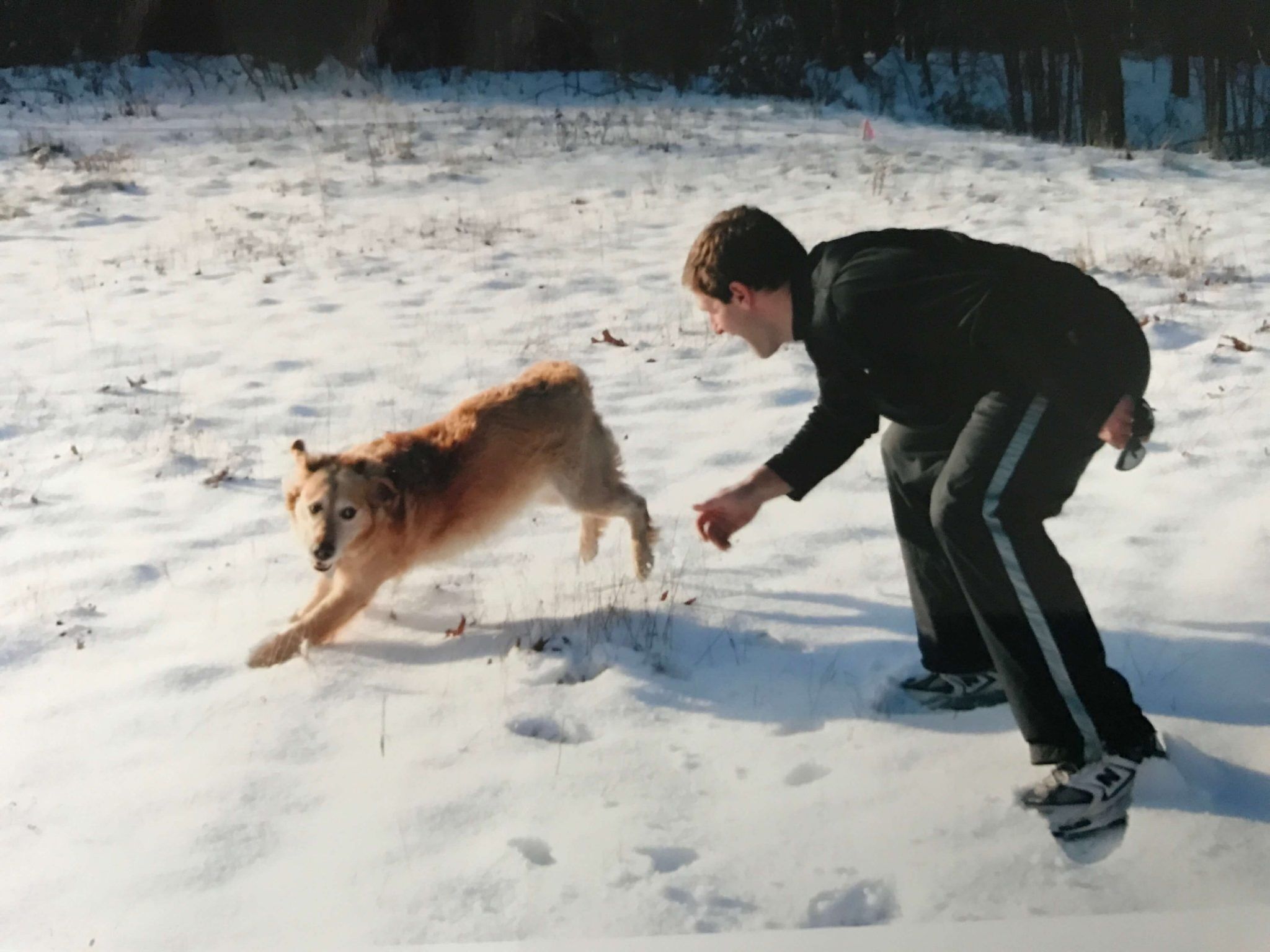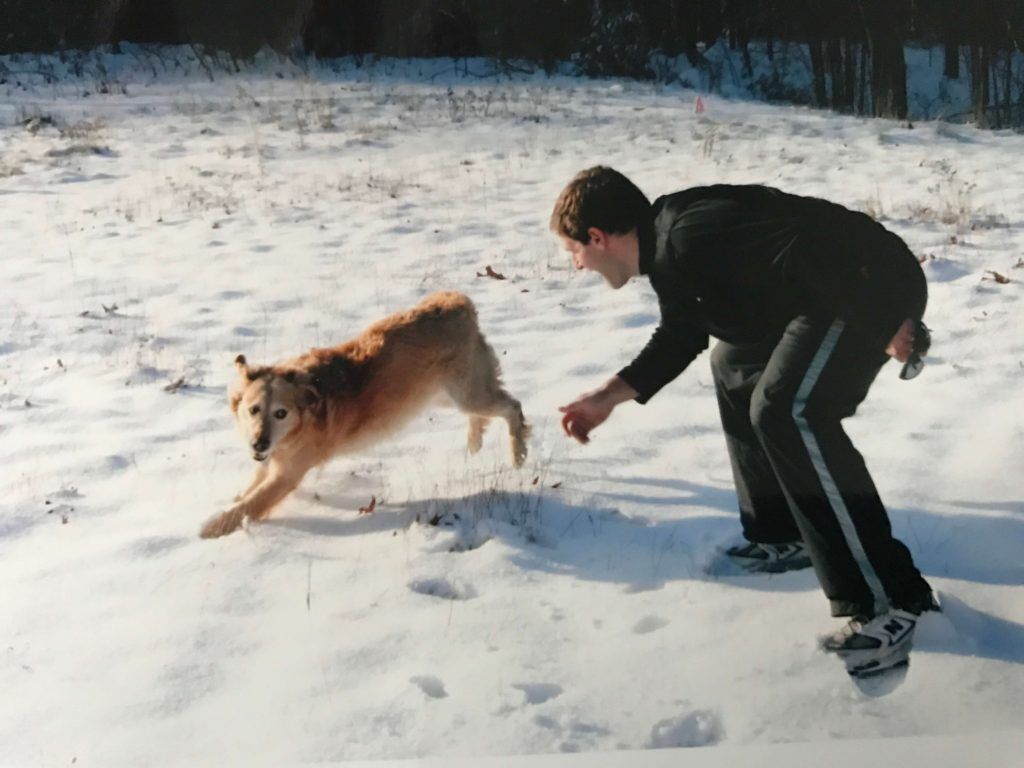 You can order the book from our website and Amazon. The 32 pages book is also available for online reading on different reading platforms.
Yes, you can write us an email requesting to cancel your subscription or modify the types of updates you need. You can easily unsubscribe from the email list by clicking that 'Unsubscribe' button.
You can subscribe to our newsletter and email list to stay updated. If not, then make sure to visit our website to check on the recent developments.
preview In the Yankee magazine
A sneak-peek into the Life of Jeff and Rollie